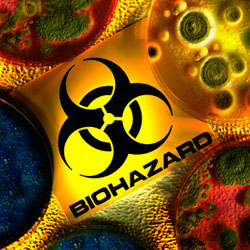 Hazardous Substances
Air-Wave is committed to the safety of it's customers, company employees and the environment in general. As a consequence we are a fully licensed handler of hazardous substances. Our experienced and professionally qualified staff, suitably fitted vehicles and responsible attitude towards potentially dangerous cargo allows us an advantage over our competitors.
Our hazardous substance management staff are fully trained in manual handling and are COSHH accredited. We also ensure our staff are subject to training to comply with the introduction of any new legislation and we employ refresher courses at regular intervals.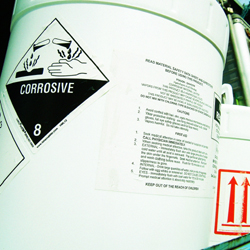 We believe that our company has a responsibility to the environment and the safety of the public at large and to this end we actively ensure that we are always aware of legal requirements. That's why we are the first choice for many companies seeking to transport volatile cargo with the minimum of risk and the maximum application of safety.
Leave nothing to chance when it comes to the transportation of dangerous cargo. Use a market leader whose wealth of experience, rigorous safety procedures and commitment to quality service always delivers the goods.
Use Air-Wave.