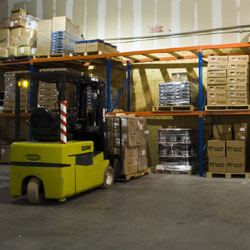 Storage
Air-Wave is a leading provider of freight storage. We operate fully alarmed and secure warehouses which offer the maximum protection for your goods. And as we realise that they are indeed your goods, we offer easy access as required.
Storage space can be a priority, especially if you have a consignment ready to go but have no more room at your point of manufacture. You can also rely on Air-Wave to have the forwarding of the products on to the port of departure covered. We also offer this same service to domestic clients. For example, if you are moving to a new business location within the UK or abroad and need short or even long-term storage solutions, we have it covered. Using our secure storage allows you time to attend to your affairs without having to worry about the safety of your possessions. You go about your business, and we look after your items- it's as simple as that.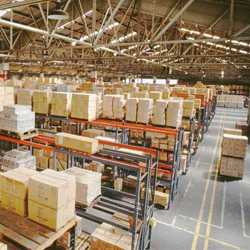 Our warehouse facility is centrally located on great distribution links, offers clean storage space, easy access and CCTV security protection. Large or small consignments, long or short term, receive our care and attention to detail. We also offer secure storage in warehouses overseas, so if your goods require a layover, you can reply upon Air-Wave to keep them safe and secure.
Give us a call and let's talk about what we can do for you.